But come summer, we face the tough dilemma: Can we pull them off when it's scorching outside? Will we be overcome by our own leg sweat? How do you wear leggings in the summer?.  Judging by example, there are ways to make these all-purpose pants work for you even when the temperatures soar. Bottom line: It's all about styling.
We looked to some of the biggest legging advocates for inspiration, stars such as Gigi Hadid and Kendall Jenner who have proved time and time again that you can really wear them for any occasion. Prepare to be inspired, and breathe easy knowing you won't have to give up your go-to piece this season. Read on for a few ways to wear leggings in the summer.
Leggings + Crop Top + Vest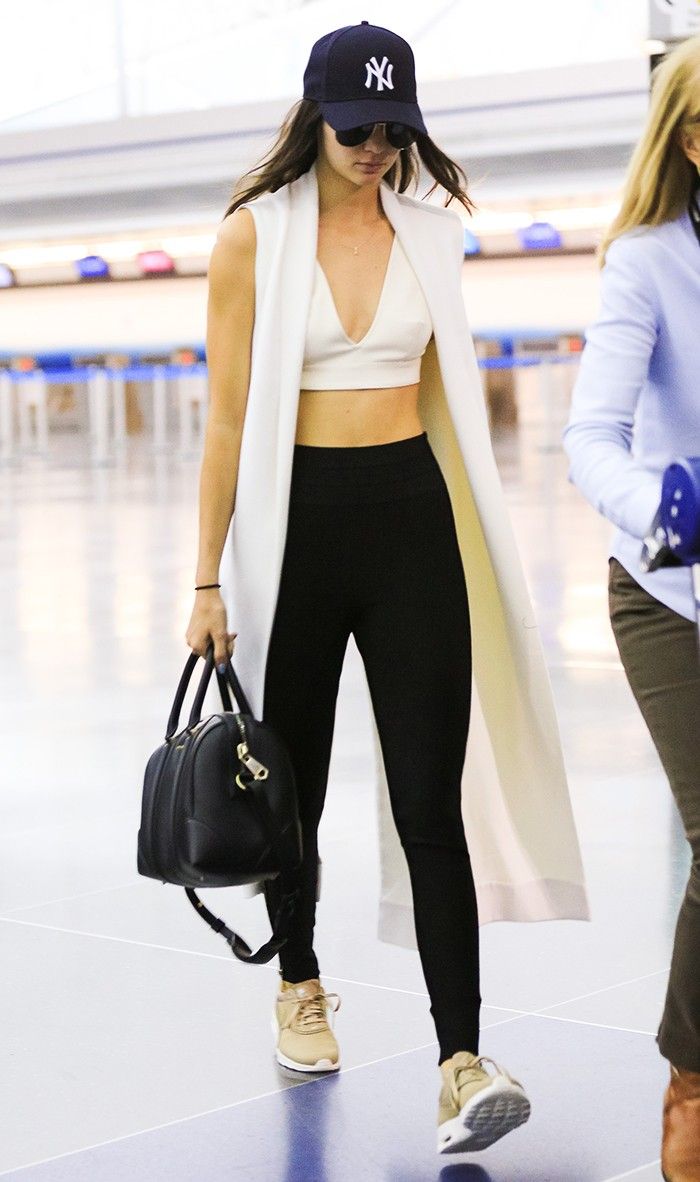 Kendall Jenner: If you're willing to try a crop top but want a little extra coverage, try adding a vest on top.
Leggings + Tied-Up Tank + Sports Bra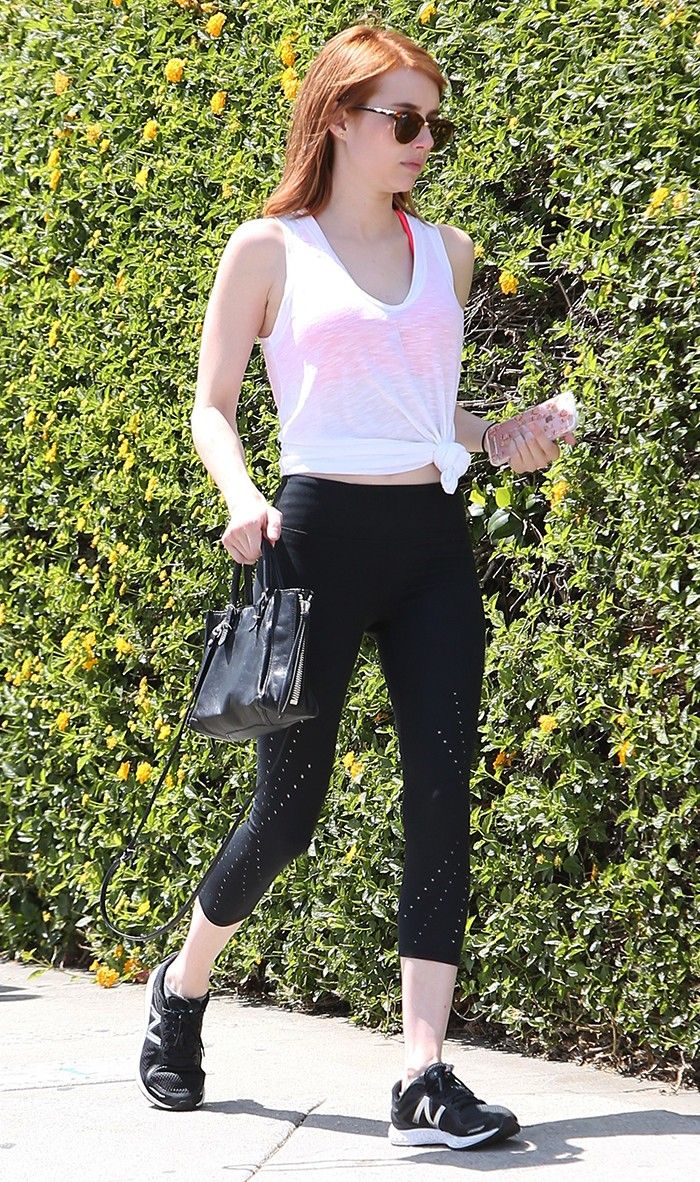 Emma Roberts: Whether you're hitting the gym or just out running errands, give this twist on the standard tank a try.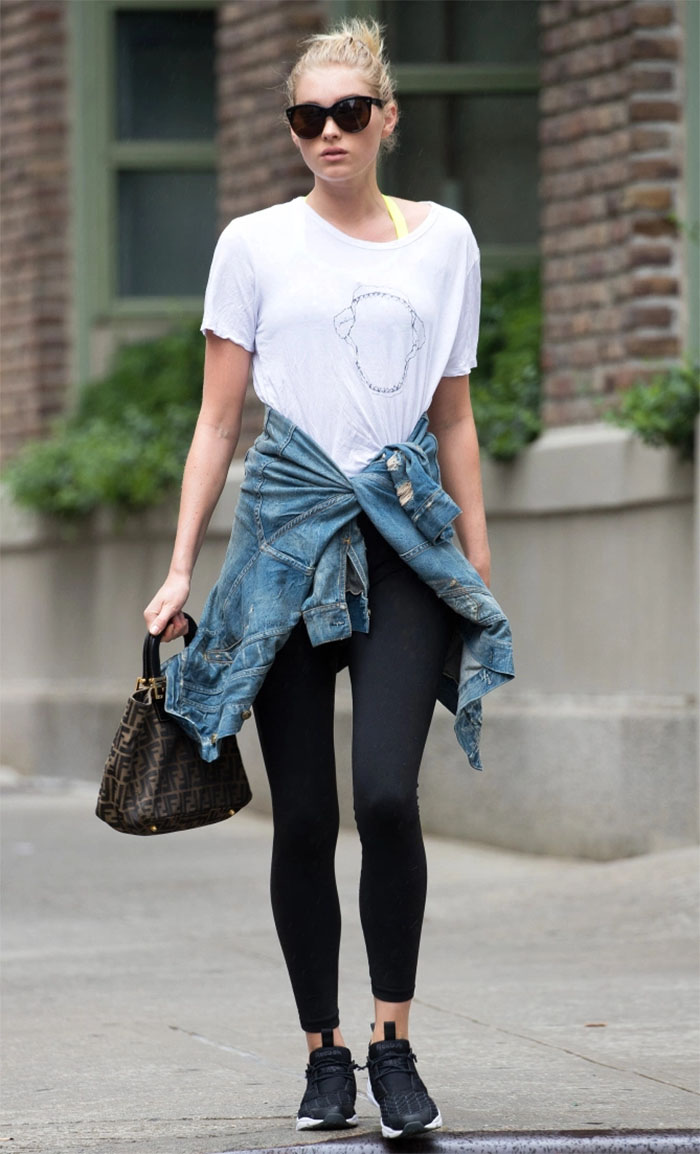 On Elsa Hosk: Reebok sneakers; Fendi bag Since temperatures can drop at night, there's nothing wrong with keeping a denim jacket on hand just in case.
Leggings + Cropped Sweatshirt + Sneakers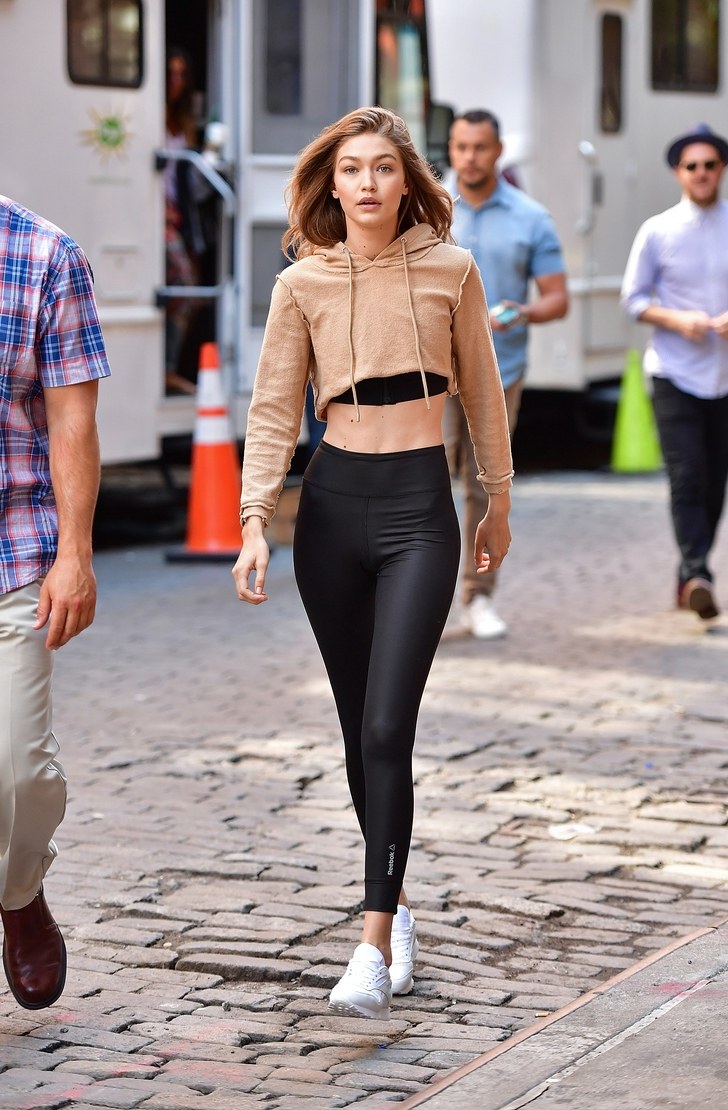 Gigi Hadid: Yes, you can wear a sweatshirt when it's hot; just opt for one that's cropped.
Leggings + Sports Bra + Crossbody Bag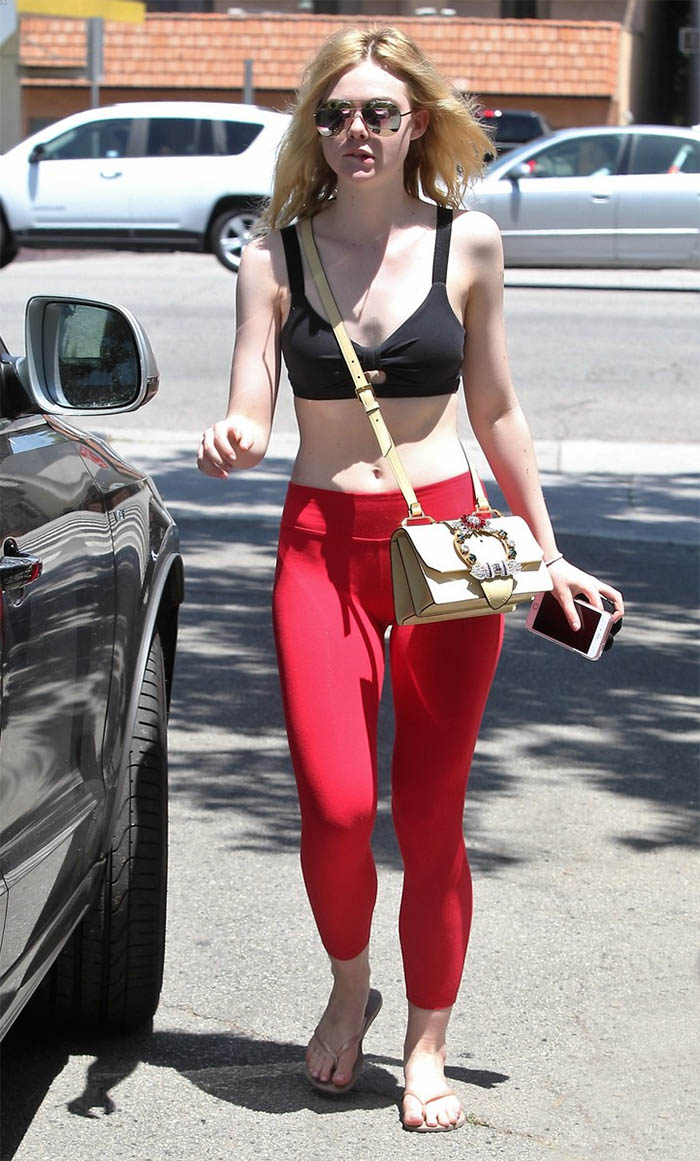 Elle Fanning: Stay cool by skipping the T-shirt and showing off a stylish sports bra instead.
Leggings + Cropped Tee + Choker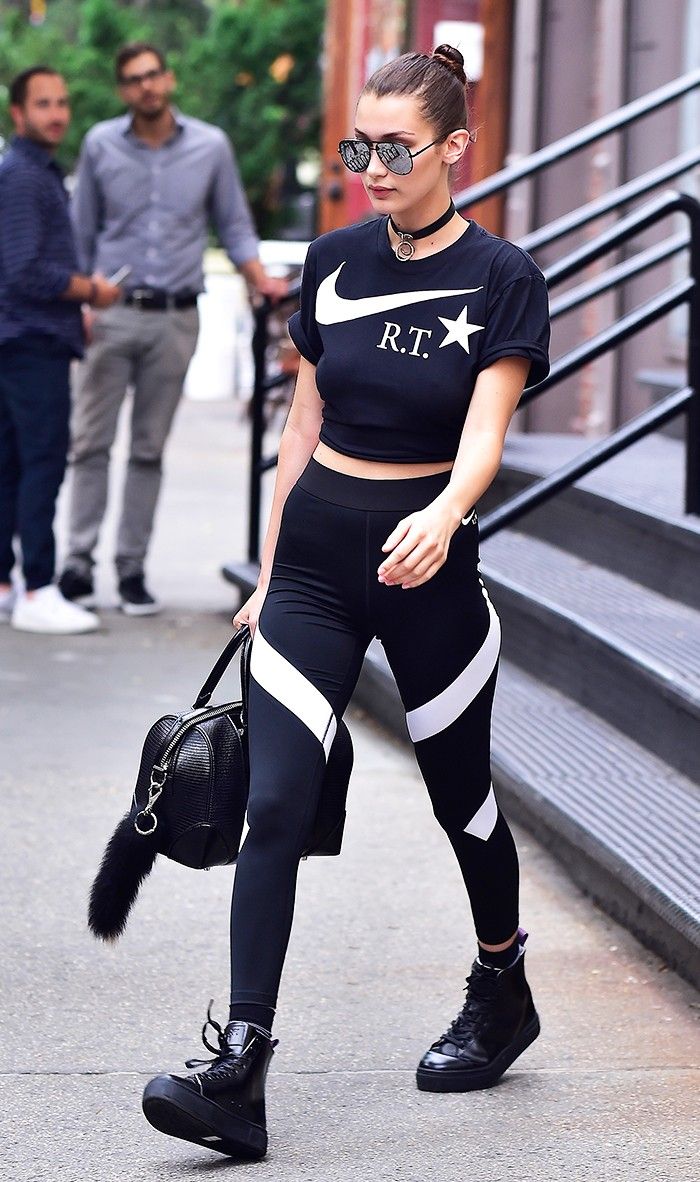 Bella Hadid: To add an extra cool factor to leggings and a tee, finish off your look with a trendy choker necklace.