They are warmer than tights, are less constricting than jeans, and can be styled just like any pair of pants. Because of their versatility, stars like Selena Gomez and Gigi Hadid are constantly rocking their leggings, making them look stylish enough for the streets. We've decoded a few of the model-approved outfits that center on the piece so that you too can re-create the look.
Selena Gomez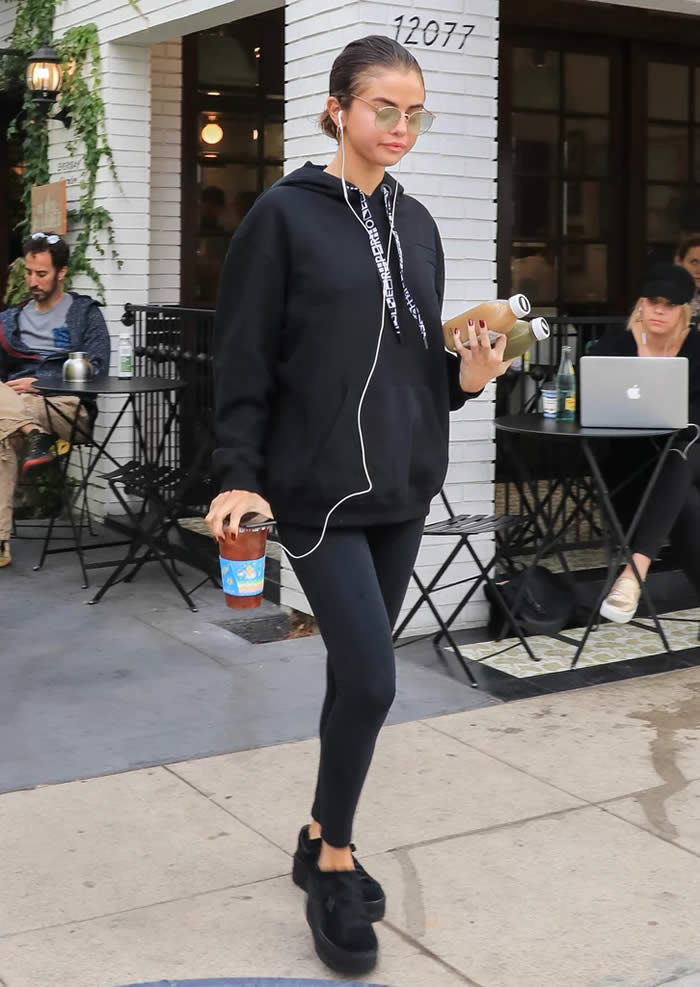 For a night in with your girlfriends, take a cue from Selena Gomez. Throw on your comfiest pair of leggings and stick to a monochrome look by styling it with an oversize hoodie and gold hoops.
Olivia Culpo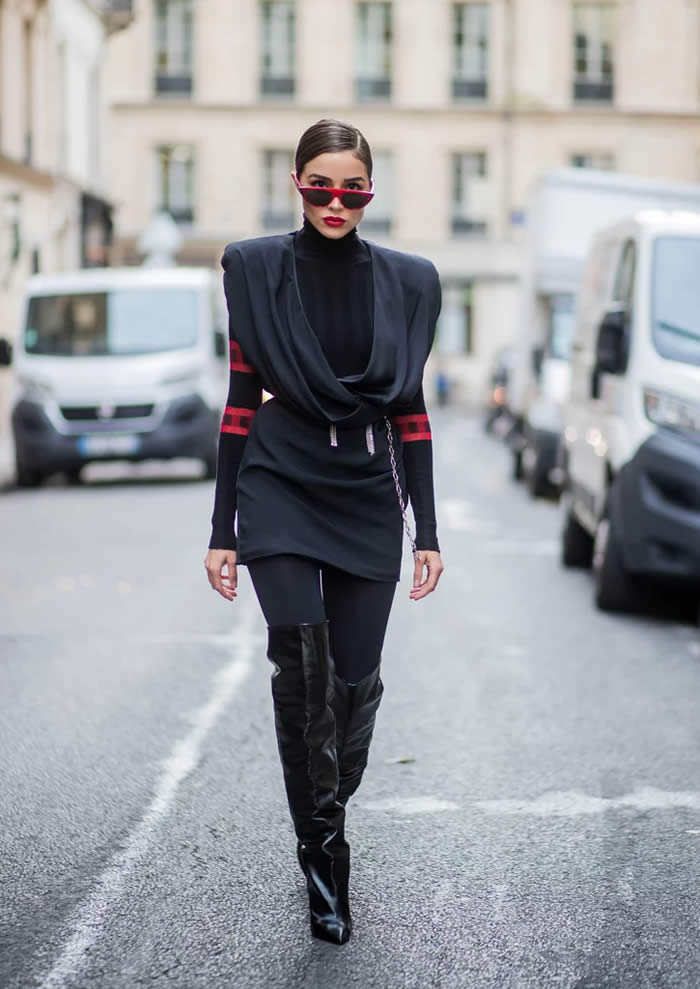 If you're looking for an easy way to dress up your leggings, style them with a pair of over-the-knee slouchy boots. Make your outfit feel even more put-together by layering a turtleneck under a chic mini dress.
Olivia Palermo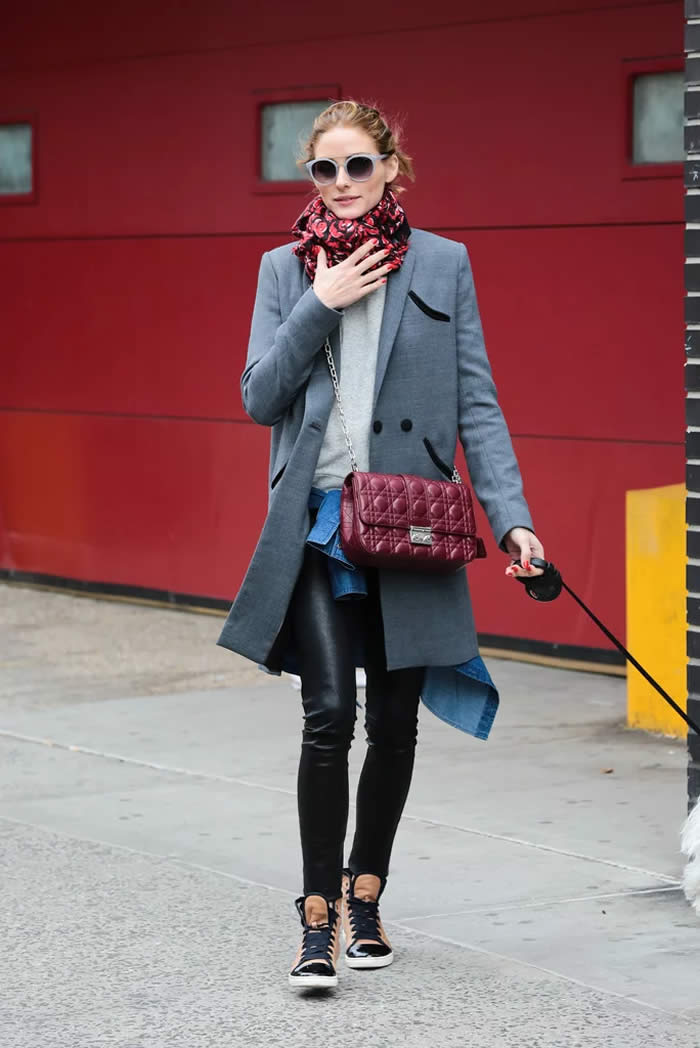 When your layering game is as good as Olivia's, no one will even pass judgment on your leggings. The trick here is to build an outfit using key pieces like a button-down, sweater, coat, and cute accessory: the neck scarf.
Gigi Hadid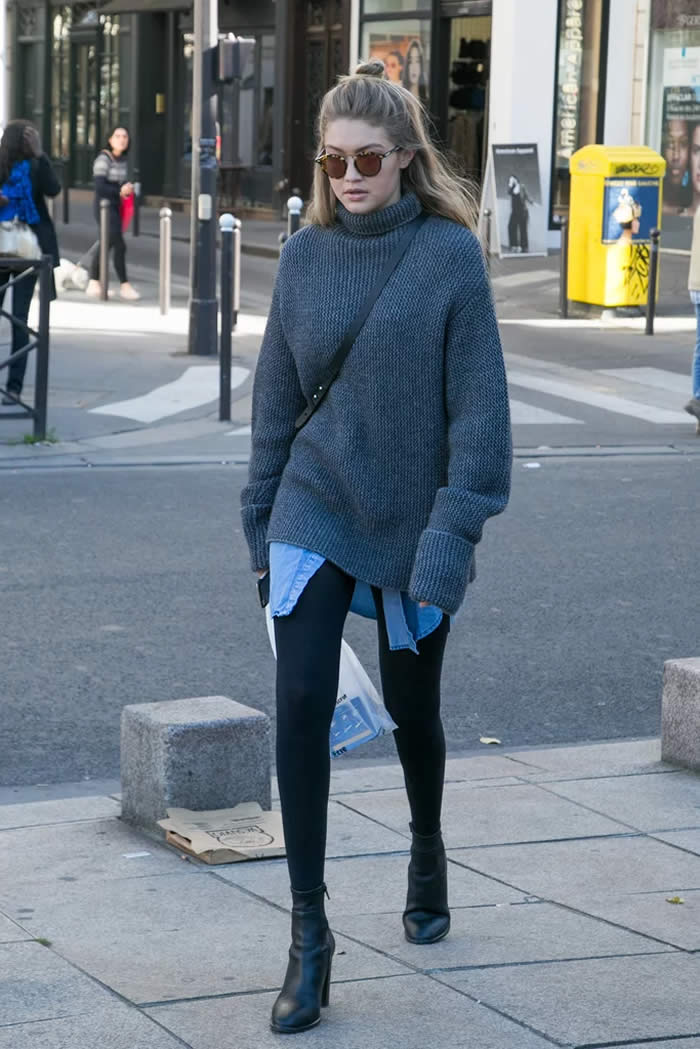 If you're going to wear a sweater and leggings, make the combo interesting by layering a button-down dress underneath. The dress will cover all the areas you don't want exposed.
Miranda Kerr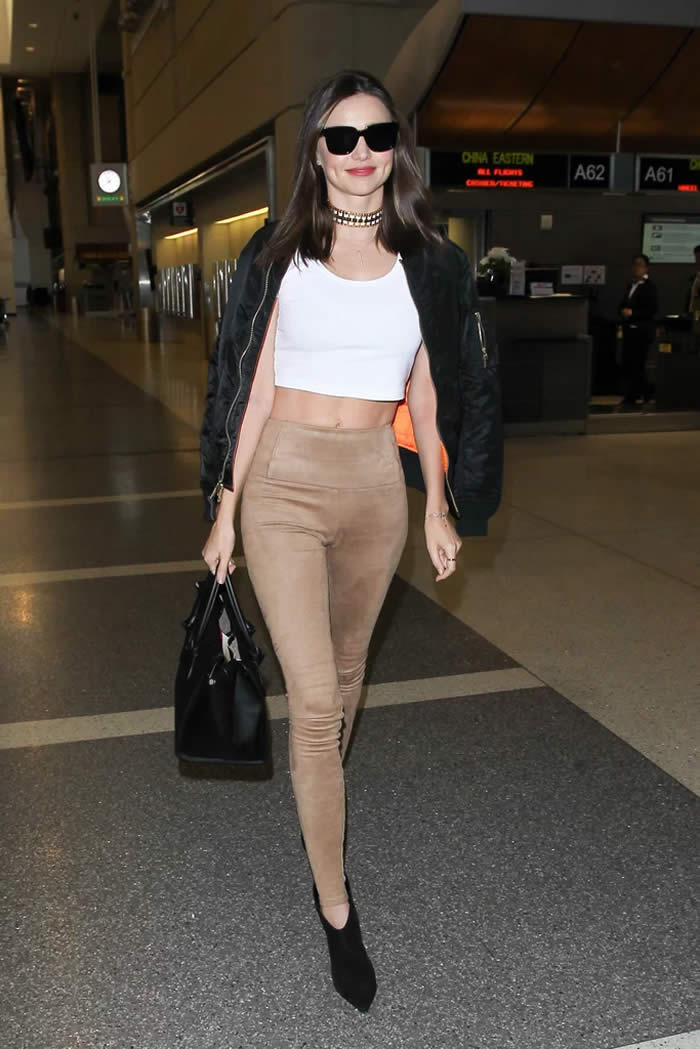 A pair of suede leggings isn't a piece you come across every day, which is why it's perfect to break out for the holidays. If you're not afraid to show off a hint of midriff, style with a crop top and bomber jacket all the It models have come to love.
Lauren Conrad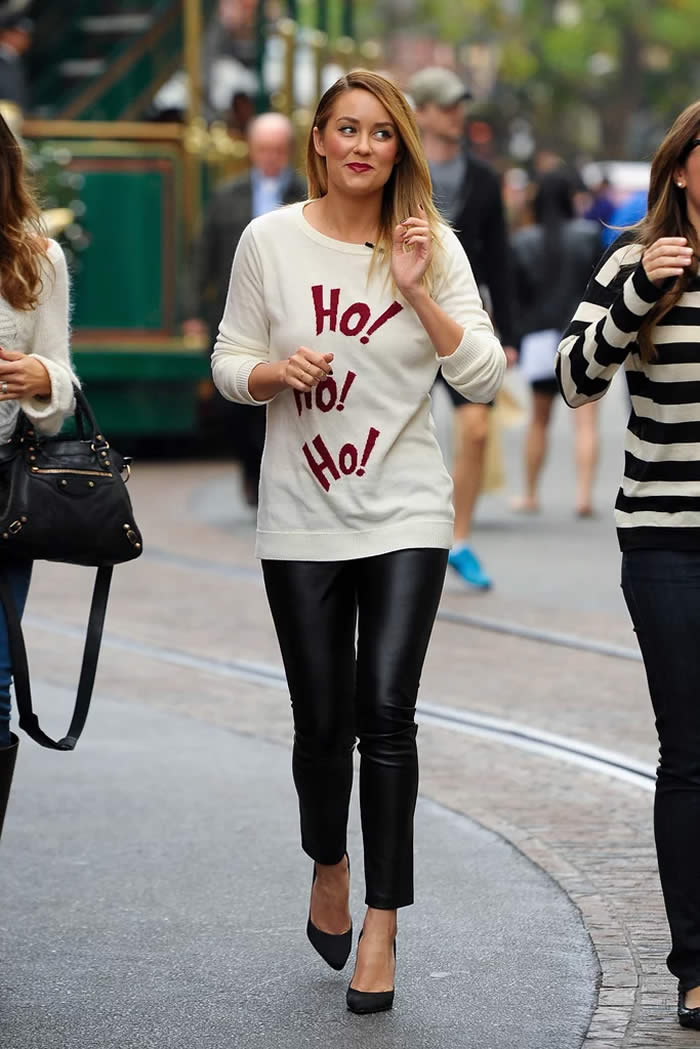 A sleek pair of leather leggings plus a holiday sweater is the cutest way to spread some cheer. Take a page from Lauren and arrive to your dinner parties in heels. Now's the time to say, "Oh, I just threw this together quickly. It was easy."
Cara Delevingne
Get yourself a fancy party top like Cara's sheer lace blouse to pair with your high-waisted leggings. Throw on some strappy pumps and you've basically got yourself the most comfortable dinner outfit in minutes.