A men's motorcycle jacket is consistently ranked as one of the top fashion accessories for men, as the image it portrays is ubiquitously and universally recognized as effortlessly cool and slick. More than just a fashion accessory, however, riding jackets are an essential safety component of riding a motorcycle, and serve important functions in protecting your body from the elements, roadway, or other hazards that may be encountered while riding.
Sizing and Style
There are several notable styles to choose from when looking to buy a leather riding jacket. Some of these are:
● American
● European
● Race
These cuts differ mainly in how tight or snug they fit your body. An American style cut will provide slightly more room around the waist and shoulders, while European style cuts will be more slim and tight-fitting. A Race style cut will have curved arms and the tightest possible cuts, to allow for more comfort and aerodynamics while riding.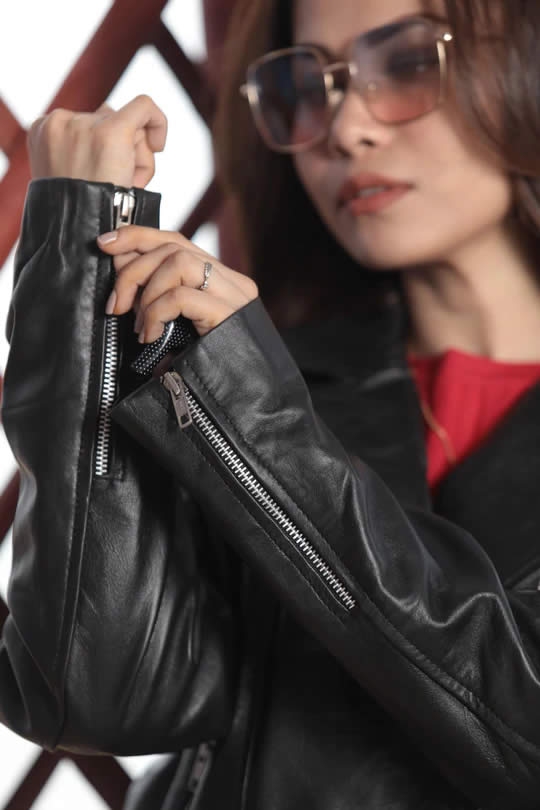 Whichever one you choose, be sure to visualize how it will look on you and try it on if possible. Another factor is the image you want to portray, as a more loose-fitting motorcycle jacket with, for example, large zippers and a collar will project a different image than a tight-fitting, red and white European cut.
What Makes A Riding Jacket Unique?
If you'll be wearing the jacket while riding, you'll want to make sure it has some safety features, such as body armor sewn into it or impact-reactive materials that harden in the event of a crash. Motorcycles are statistically more dangerous than driving in a car due to the lack of protection around you, so you want to do everything possible to prevent serious injuries that can be caused by riding.
However, most people who wear men's motorcycle jackets do so for one simple reason – they look great and are a comfortable accessory that can be worn with almost anything. A nice leather jacket is an essential part of any wardrobe, and will never go out of style. Find the right one for you today, and take your wardrobe to the next level – and you, too, will project the effortlessly cool and casual image of Marlon Brando and James Dean.