Beyond off-the-rack options, bespoke suits introduce a world where every detail is crafted meticulously to flatter the wearer's individual form and preferences. With the current resurgence of dapper fashion, let's delve into the bespoke universe, featuring some of the most trending styles today.
Dark Blue Textured Tuxedo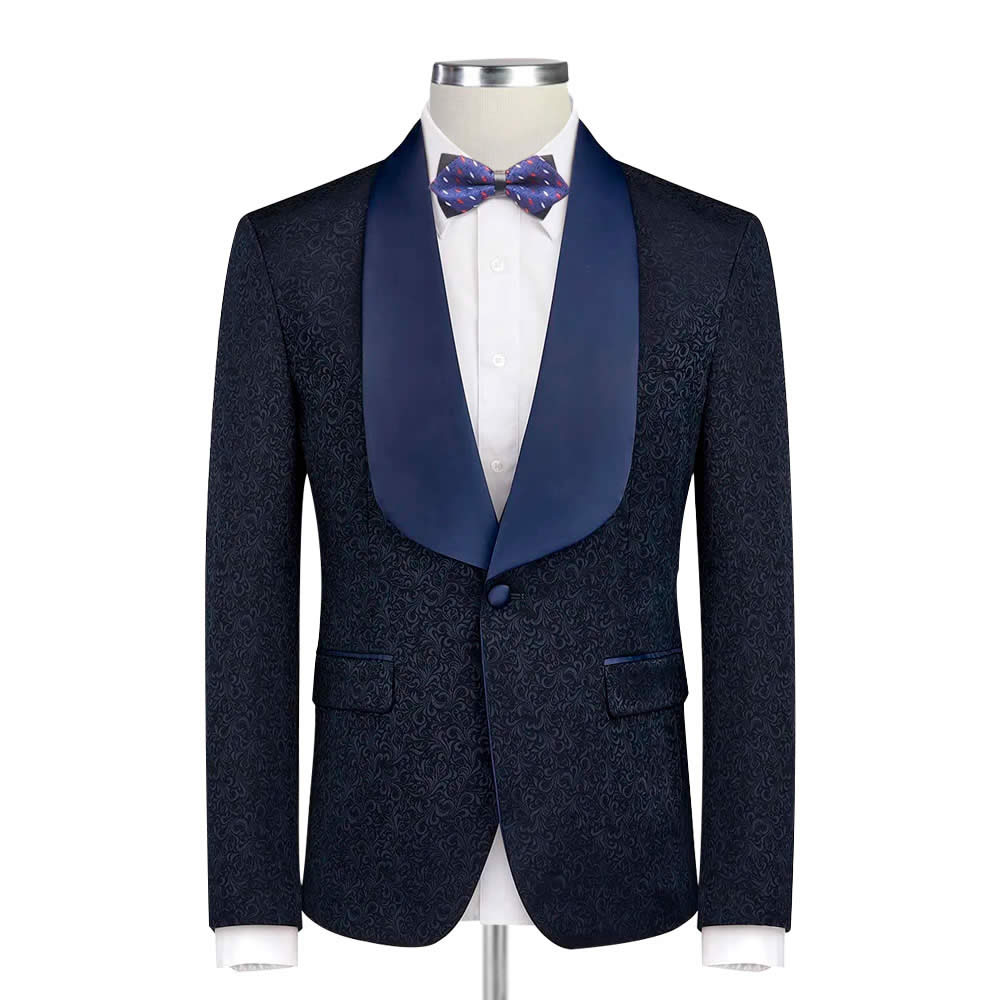 Want to Buy this Suit? ORDER HERE
We're kicking off with a classic. The bespoke dark blue textured tuxedo isn't merely a suit; it's like slipping on an armor of sleek style that's bound to turn heads at any black-tie event. The subtle texture lends a modern touch to the ageless dark blue fabric, adding depth and personality. Tailored to perfection, this tuxedo combines timeless elegance with contemporary flair, making it a staple for any man looking to dress to impress.
Pick Stitch Burgundy Double-Breasted Suit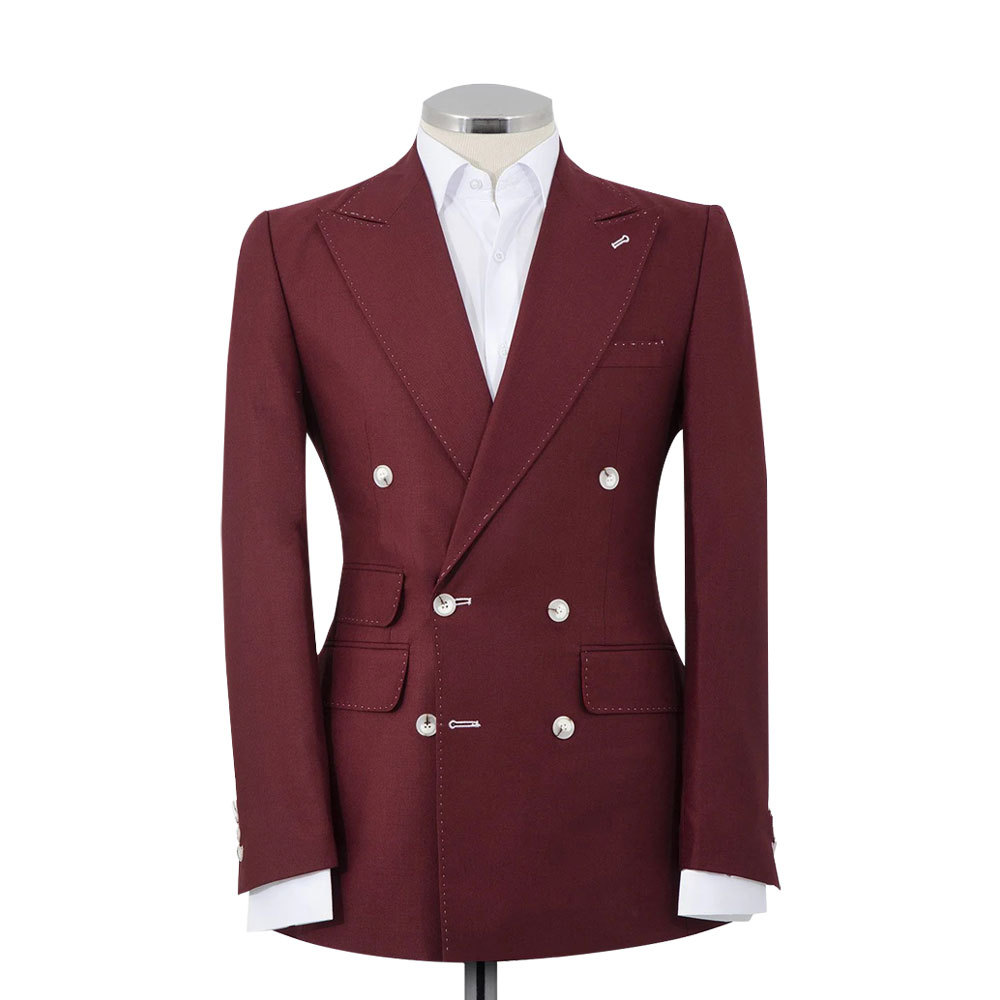 Want to Buy this Suit? ORDER HERE
For the style-conscious gent seeking something distinctive yet sophisticated, the bespoke pick stitch burgundy double-breasted suit is a brilliant choice. The rich, deep burgundy hue sets this ensemble apart from the regular navy or black options, making a bold yet refined statement. The pick stitch detailing adds an artisanal touch, revealing the extraordinary craftsmanship that goes into bespoke tailoring. Perfect for the boardroom or an upscale evening event, this suit is all about showcasing a unique sartorial elegance.
Light Grey Tuxedo With Black Lapel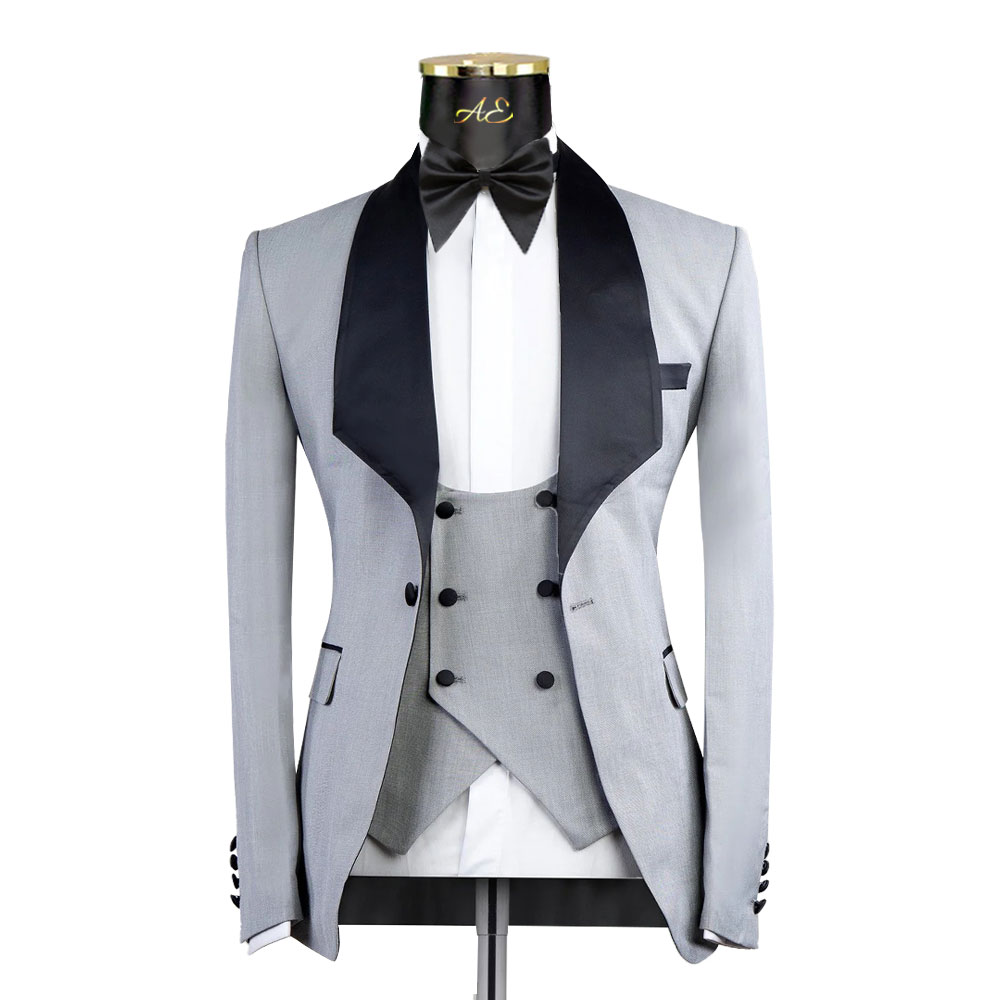 Want to Buy this Suit? ORDER HERE
This ensemble blends classic and contemporary in a way that's sure to set you apart from the crowd. The light grey tuxedo provides a refreshing change from the conventional dark hues, while the contrasting black lapel adds a dash of debonair to the overall look. Whether you're attending a chic daytime event or an evening gala, this bespoke creation will definitely earn approving nods and appreciative glances.
Black and Lavender Tuxedo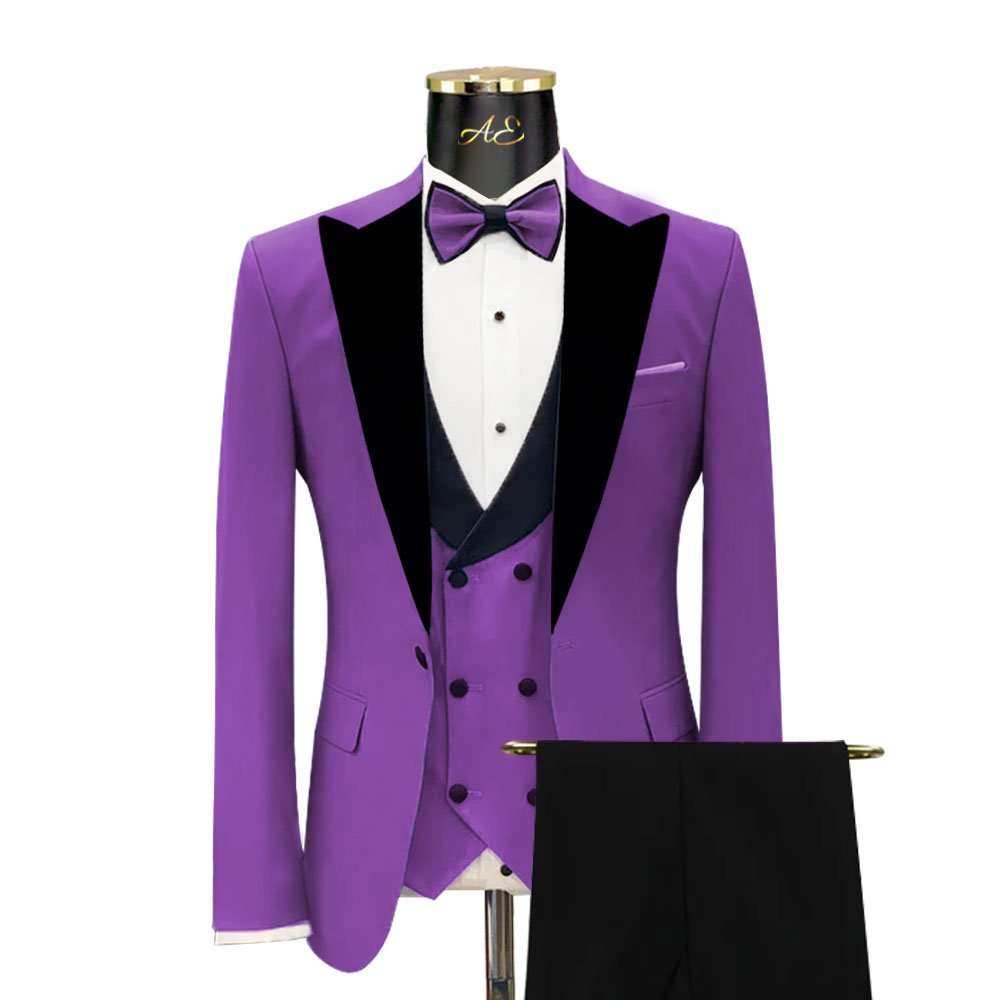 Want to Buy this Suit? ORDER HERE
Embrace your daring side with the bespoke black and lavender tuxedo. This outfit is not for the faint-hearted—it's for the man who loves breaking barriers and turning tradition on its head. The unexpected pop of lavender against the classic black lends this tuxedo a decidedly modern twist. While it's definitely a showstopper, it maintains an air of elegance that bespoke tailoring is renowned for. This suit screams confidence and style, making it perfect for those special occasions when you really want to shine.
There's an unspoken magic that happens when a man dons a bespoke suit. It's more than just the fine fabrics or the meticulous craftsmanship; it's the confidence and sophistication that come from wearing something designed and tailored precisely for you. As the fashion landscape continues to evolve, the allure of bespoke suits remains constant, blending classic and modern styles for the fashion-conscious American man.
Whether it's the dark blue textured tuxedo for formal soirees, the bold burgundy double-breasted suit for distinguished flair, the chic light grey tuxedo with contrasting lapels, or the audacious black and lavender ensemble, the world of bespoke tailoring has something for everyone. Go on, add a dash of bespoke magic to your wardrobe—you won't regret it.