Though, while trends may come and go, maxi skirts are a wardrobe staple that will always transcend the seasonal popularity contest. As the micro mini's decidedly demure counterpart, maxi skirts retain their prominence year after year, thanks to their timeless appeal and endlessly versatile styling prospects.
From pleated styles to bias-cut silhouettes, maxi skirts are an underrated wardrobe hero that can be worn in a number of different ways for many an occasion. We scoured hundreds of street-style images to bring you some inspiration on 7 foolproof ways to wear the item.
Whether you're looking for an office-appropriate outfit or planning to wear your maxi out on the weekend, there is plenty of styling advice ahead. Keep scrolling for seven ways to wear a maxi skirt.
Team with a button down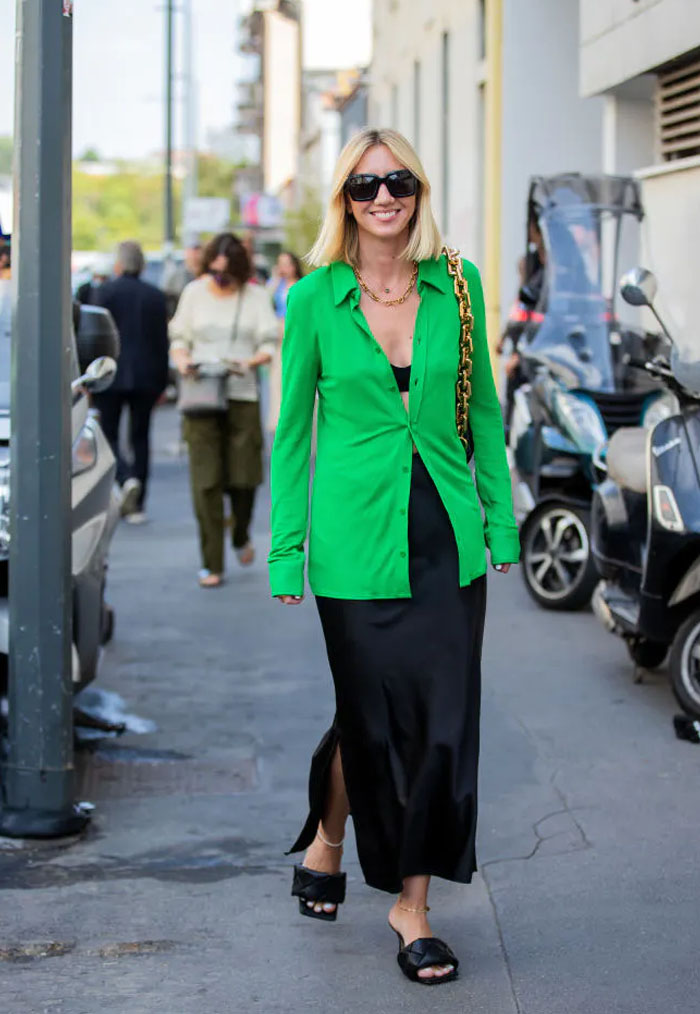 Chic styling in every sense of the word. Pairing a maxi skirt with a button-down shirt will instantly evoke elegance. Leave untucked with a few buttons loose for an understated look à la Lisa Aiken above, or button up and tuck in for an event that calls for a little extra polish.
Try a skirt set