The co-stars went all out, with model Cara's daring gown cutting right down to her navel. Posing together on the blue carpet, the pair beamed at the cameras as they posed for photographs before heading inside.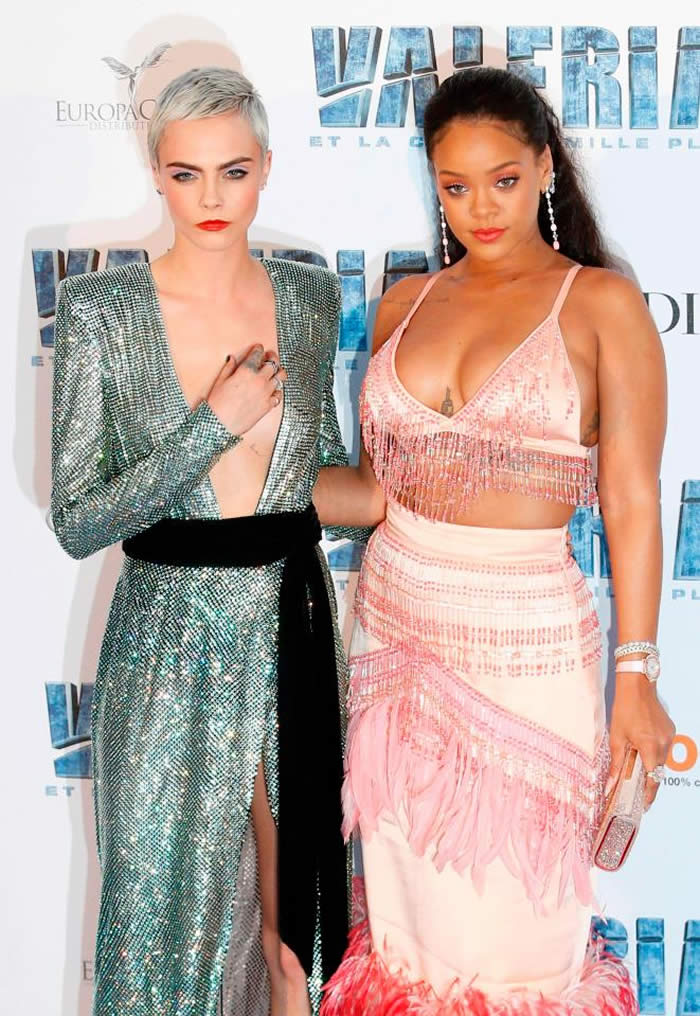 Cara has earned herself a string of high-profile acting jobs including in last summer's blockbuster flick, Suicide Squad. In this stunning, ever-expanding metropolis, different species from across the universe unite to improve the lives of all.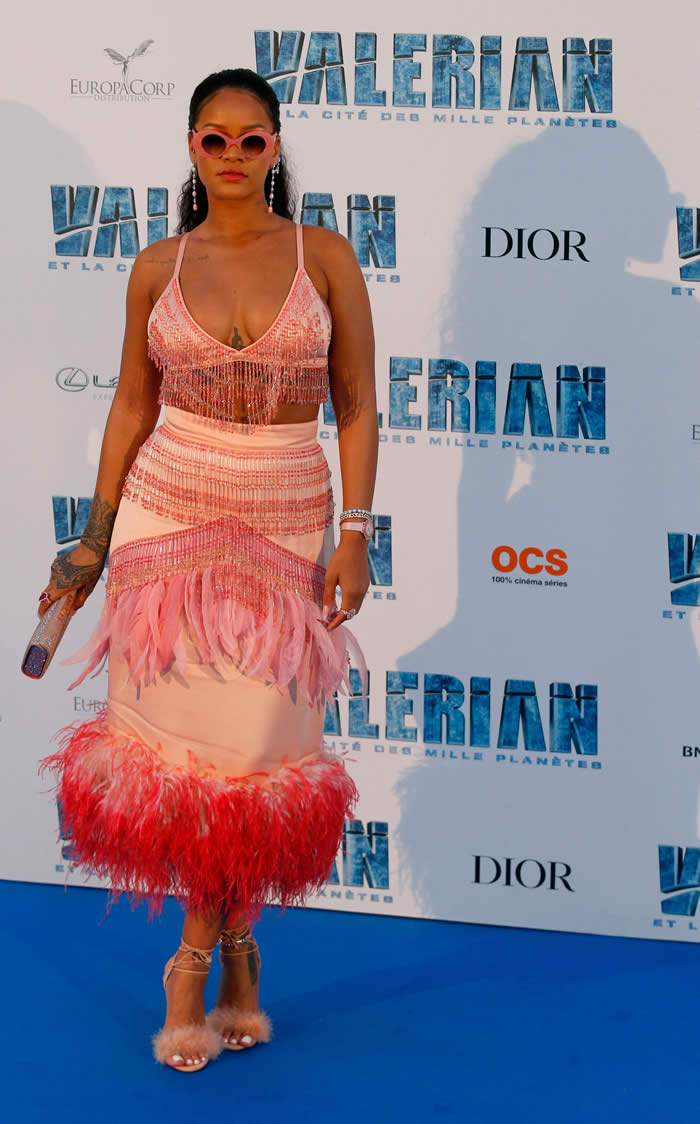 However, dark forces are at work in the city, which means Valerian and Laureline must save the human race, all while dealing with more than a hint of sexual tension. Rihanna, who also stars in Oceans Eight which is due for release next year, plays a shape-shifting cabaret performer called Bubble in the sci-fi extravaganza.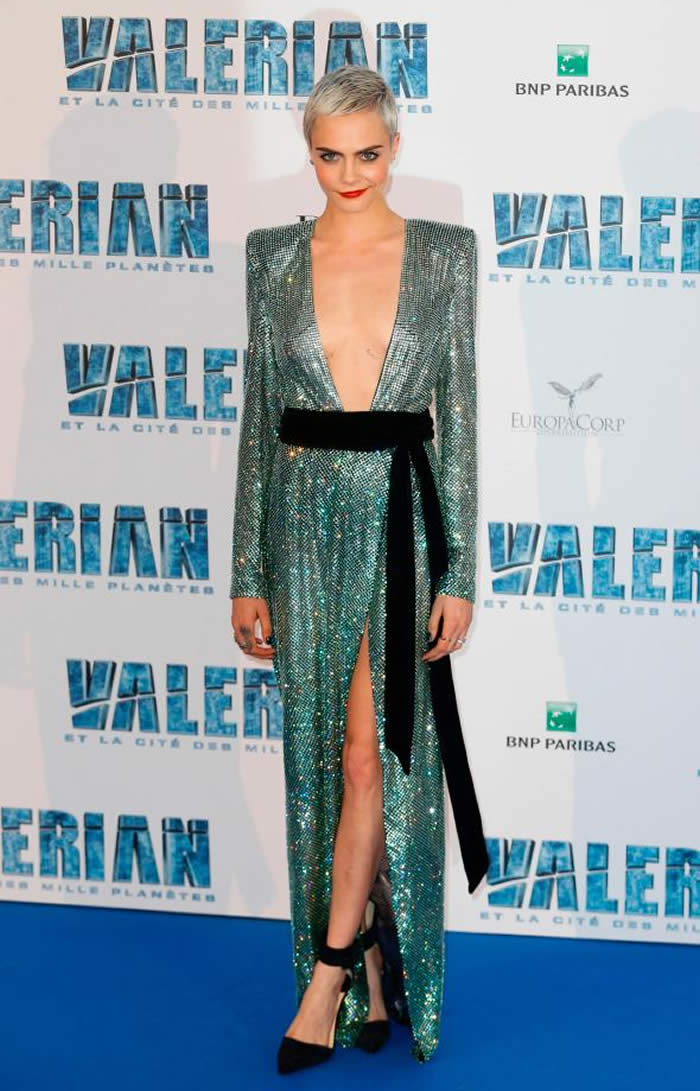 At the London premiere of the film yesterday, Rihanna turned heads in an eye-popping red dress designed by Giambattista Valli. And it seems the 29-year-old wasn't going to let her outfit for the Paris screening go unnoticed.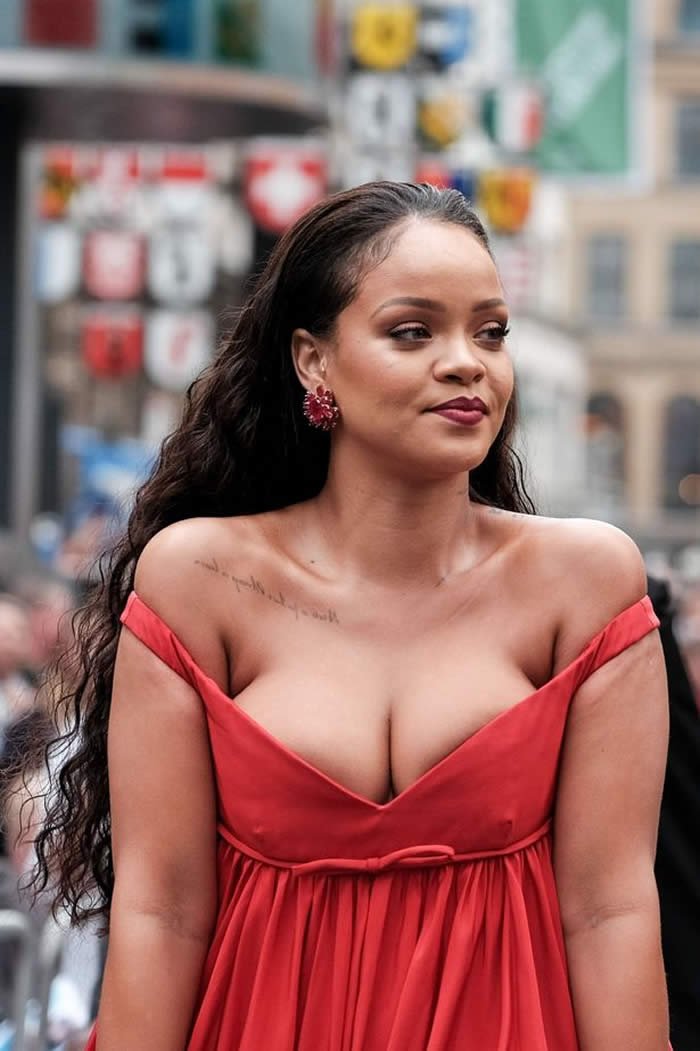 The singer's style team opted for a pink Prada skirt which had brightly coloured feathers at the bottom. She completed the look with a bust enhancing crop top from the same designer, which was embroidered with pink tassels.