2016 is clearly leaving outdated fashion 'norms' behind in the new year.
Jaden Smith is the face of Louis Vuitton's new Spring/Summer 2016 campaign because traditional gender roles are literally so boring, and now, Italian fashion house Dolce & Gabbana is embracing the needs of their Muslim shoppers by releasing a line of hijabs.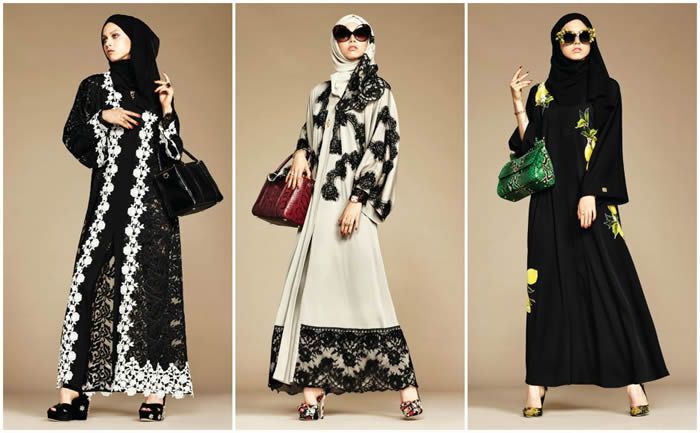 Making its debut on Style.com/Arabia, the line includes hijabs, which are veils that cover the head and chest, and abayas, which are long cloak or robe like dresses, both of which are traditionally worn by Muslim women, in a variety of sheer georgette and satin weave charmeuse fabrics, and trims like lace detailing and floral prints, including the house's signature lemons, daisies and polka dots prints from Spring 2016.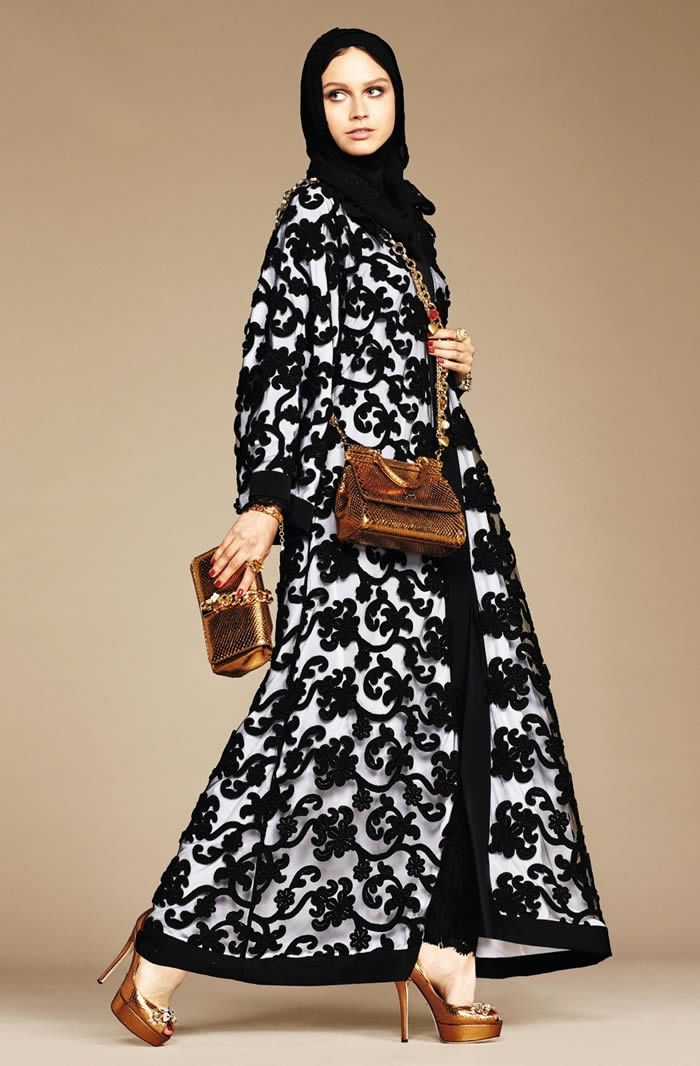 The collection has 14 looks total, in a tasteful but not bland color palette of beiges and blacks, with elegant accents. As The Cut put it, "What stands out in particular about Dolce & Gabbana's take is that it gives the lie to the idea that one can't follow trends and have fun with fashion while also following a religious dress code. 'Modest' doesn't have to equate to dowdy, boring, or head-to-toe neutrals. It's not just about lowering hemlines and extending sleeves, but preserving the runway aesthetic that got everyone so excited in the first place."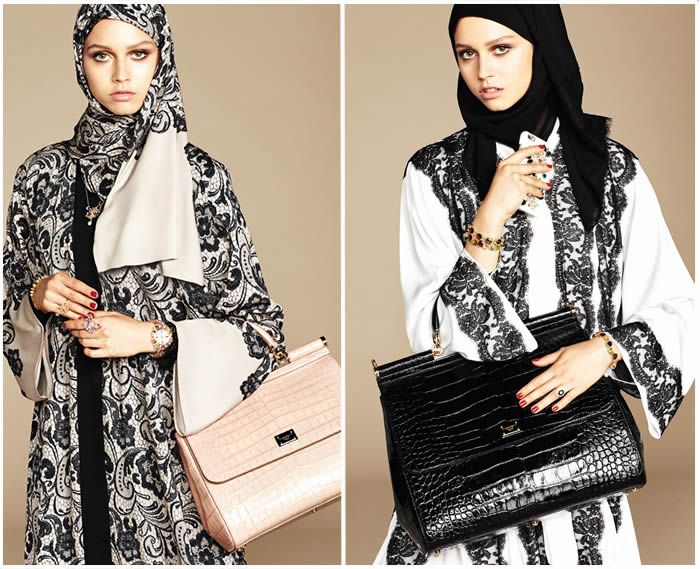 With Muslims making up over 23% of the worldwide population and 2% of the population in the United States, the representation this brings is majorly important, especially considering all the social and political tension surrounding the religion of lately. Let's hope that ignorance and hate get left behind in the past year.
via Glore